Men's Streetwear Fabric and Size Guide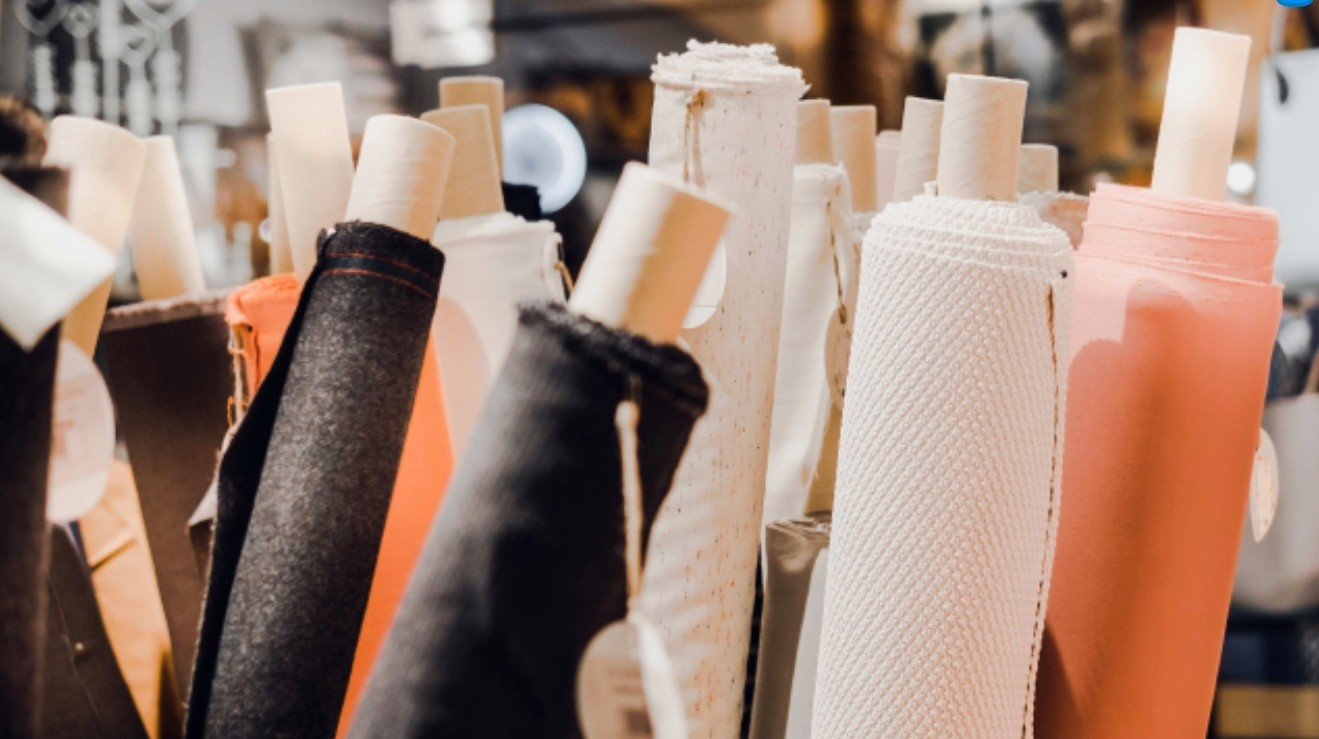 When it comes to men's fashion, streetwear has exploded in popularity in recent years. With its urban casual style, streetwear offers a unique and stylish way to dress. However, to truly create street style, it's crucial to understand the importance of fabric and sizing. In this guide, we'll explore the different fabric types commonly used in men's fashion streetwear, the pros and cons of each, and how to choose the right fabric for a variety of fashion streetwear styles. Plus, Lodyway offers tips for finding the perfect fit and solving common problems by delving into the nuances of men's streetwear sizing.
Choosing the Right Fabrics for Men's Streetwear
When choosing
streetwear
, it is important to consider the characteristics of the fabrics and how they will suit your style and needs. Here are some factors to consider when choosing the right fabric for men's streetwear, compiled by Lodyway's fabric experts:
Comfort: When choosing streetwear fabrics, comfort should be the number one consideration. Choose fabrics that feel soft against the skin and allow for easy movement. Cotton and cotton blends are great options for comfortable streetwear.
Breathability: Streetwear often involves layering, so choosing fabrics that promote breathability to prevent overheating is crucial. Fabrics like cotton and linen are highly breathable, allowing air to circulate and reduce sweat build-up.
Durability: Streetwear is designed to withstand harsh urban environments and frequent wear. Look for fabrics known for durability, such as denim and nylon. These fabrics can handle everyday activities and retain their shape and quality over time.
Versatility: Consider the versatility of fabrics when building your streetwear wardrobe. Fabrics such as cotton and polyester blends are versatile and can be used in all kinds of streetwear and are suitable for mixing and matching.
Weather Resistance: Depending on the climate you live in, consider fabrics that offer weather resistance. Nylon and technical fabric provides rain and wind protection for streetwear.
Texture: Texture plays a big role in adding visual interest to streetwear. Fabrics like denim and wool have unique textures that can enhance your overall look.
Aesthetics: Consider the visual appeal of the fabric and how it complements your style preferences. Fabrics like leather and technical materials can add a unique and edgy vibe to your streetwear.
Maintenance: Consider the care instructions and maintenance requirements of the fabric. Some fabrics, such as leather and wool, may require special care to maintain their quality. Make sure you are willing to invest the time and effort in maintaining the fabric.
By considering these factors, you can make an informed decision when choosing streetwear and ensure fabrics match your style, comfort and function preferences.
Learn About the Different Fabric Types in Lodyway Men's Fashion Apparel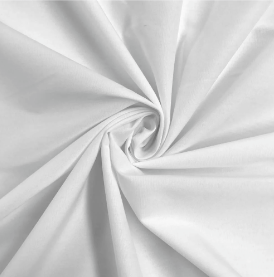 Cotton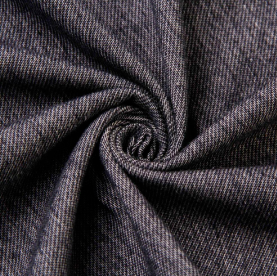 Denim
Denim is a durable fabric that has become synonymous with street style. It is commonly used on jeans, jackets and shirts. Denim's strength and unique fading properties make it a popular choice for stylish and timeless streetwear.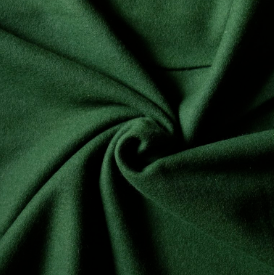 Wool
Wool is a natural fabric known for its warmth and insulating properties. While not commonly used in streetwear, it adds a touch of sophistication and luxury to garments such as coats and sweaters. Wool blends, which combine wool with other fibers, provide enhanced durability and easier maintenance.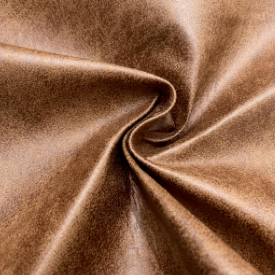 Leather
Leather is a classic material associated with rebellious street fashion. Leather jackets, boots and accessories add a rugged yet chic edge to streetwear. Genuine leather is durable and develops a unique patina over time, while faux leather offers a more affordable and cruelty-free alternative.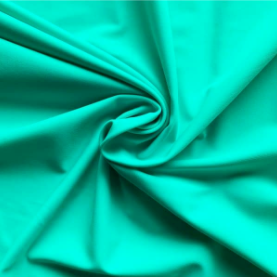 Nylon
Nylon is a lightweight, durable synthetic fabric commonly used in outerwear and accessories. It is waterproof and has excellent wind resistance, making it suitable for street jackets, backpacks and hats. Nylon garments often feature bold colors and futuristic designs.
Polyester
Polyester is a synthetic fabric known for its durability and wrinkle resistance. It is often used in streetwear, including sweatpants, trench coats, and tracksuits. The moisture-wicking properties of polyester make it suitable for sportswear, ensuring comfort during physical activity.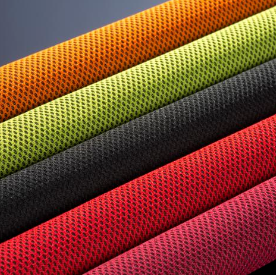 Technical Fabrics
Technical fabrics comprise a range of advanced materials designed for specific functions. These fabrics, like Gore-Tex and neoprene, are waterproof, breathable, and insulating. Commonly found in performance streetwear, technical fabrics provide protection and comfort in all weather conditions.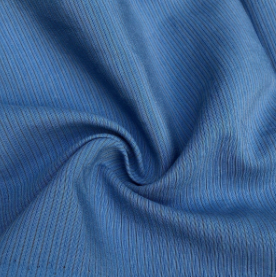 Mix
Fabric blends combine different fibers to create unique properties and enhance performance. Common blends in streetwear include cotton polyester, cotton wool, and cotton nylon. These blends offer the benefits of multiple fabrics such as durability, moisture wicking and breathability.
Know Men's Streetwear Sizing
When it comes to men's streetwear, the perfect fit is essential. Clothes that don't fit well can ruin the overall aesthetic and sap the confidence that streetwear is trying to inspire. Knowing men's streetwear sizing and measurements is crucial to ensuring a flattering and comfortable look.
The Importance of Accurate Measurements: Accurate measurements are fundamental to finding the right size in streetwear. Taking proper body measurements is crucial to getting your size right. Common measurements include bust, waist, hip, inseam and sleeve length. Use a measuring tape and follow the sizing guide provided by the brand to ensure accuracy.
Common Size Conventions: Men's streetwear typically follows standard sizing conventions, including small (S), medium (M), large (L) and extra large (XL). However, it is important to note that these size labels may vary slightly from brand to brand. Always refer to the brand's size chart for exact measurements and recommendations.
International Sizing Differences: International brands may use different sizing systems, which can lead to confusion. For example, European sizes may differ from US sizes. Be sure to familiarize yourself with the sizing system used by the brand you are buying from and refer to conversion charts if needed.
Tips for Finding the Perfect Fit in Men's Streetwear
Now that we understand the importance of accurate measurements and the basics of streetwear sizing, let's explore some tips to help you find your perfect fit:
Measure Your Body Accurately: Take the time to measure your body according to brand guidelines. Use a soft measuring tape and make sure it fits snugly but not too tight. Remember to measure each specific area, such as the bust, waist, and hips, as different street styles may have different fits.
Check the Size Chart: Refer to the brand's size chart and compare your measurements to the recommended size. Pay attention to any notes or instructions provided by the brand, as they may provide additional guidance on the fit of a particular garment.
Consider the Desired Fit: Streetwear styles range from regular fits to slim fits or oversized. Consider your preferred style and aesthetic. If you prefer a more casual and oversized look, you can choose a larger size. If you prefer a tighter fit, please choose a size that is closer to your measurements.
Remember that personal preference plays a big role in finding the right fit. Experiment with different sizes and styles and discover what makes you feel confident and comfortable in streetwear.
Troubleshoot Common Size-Related Issues
The following are questions about size that Lodyway often encounters in the process of communicating with customers, to help you better choose the size of men's fashion clothing.
What if I am between sizes? If you find yourself between sizes, consider the desired fit and fabric properties. Some fabrics may have more stretch or stretch, so you can choose a smaller or larger size accordingly. Additionally, contacting our branded customer service for guidance can help you make a more informed decision.
Can streetwear change? Yes, streetwear can be altered for a better fit. However, keep in mind that extensive changes may affect the overall design and aesthetic of the garment. It is best to consult a dedicated streetwear manufacturer to ensure the best results.
How do I find the right fitting size? Accessories, such as hats, belts and bags, often come in universal or adjustable fits. Pay attention to the specific sizing information provided by the brand, and if in doubt, please refer to customer reviews or contact customer support for assistance.
Taking Care of Streetwear Fabrics
Proper care is essential to maintain the quality and longevity of your streetwear. Here are some tips for caring for different streetwear fabrics:
Cotton: The machine washes cotton with like colors in cold water. Avoid harsh detergents or bleaches that can damage fabrics. Tumble dry low or air dry to prevent shrinkage.
Denim: Turn denim garments inside out before washing to preserve color. Wash in cold water with mild detergent. Avoid excessive agitation, air dry to prevent shrinkage and fading.
Wool: Wool garments require special care. Dry clean wool products to avoid shrinkage. If the care label allows, hand wash in cold water with a mild wool detergent. Lay flat to dry to keep the garment shape.
Leather: Follow the care instructions provided by the leather garment manufacturer. Use a leather cleaner or conditioner to keep the material soft and prevent cracking. Avoid exposing leather to direct sunlight or excessive moisture.
Nylon: Machine wash nylon garments in cold water on a gentle cycle. Use a mild detergent and avoid fabric softeners. Air dry or tumble dry low.
Polyester: Machine washes polyester garments in cold water with like colors. Use mild cleansers and avoid bleach. Tumble dry low or air dry.
Always refer to the care instructions provided by the
streetwear manufacturer
for specific guidance on caring for streetwear fabrics.
Men's streetwear is a sporty and stylish style that depends on the right choice of fabrics and the right fit. Knowing the various fabric types used in streetwear and the pros and cons of each allows you to make an informed decision when choosing a garment that matches your style and comfort preferences. Plus, mastering men's streetwear sizing and measurement techniques ensure you'll find the perfect fit for a confident, flattering look.
Caring for your streetwear is just as important as maintaining its quality and beauty. Following the care instructions provided by the brand, using proper washing and drying methods for different fabrics, and storing clothes properly will help to prolong the life of your clothes.
Step up your streetwear game with attention to fabric, fit and care. Armed with these insights and tips, you can confidently add style and glam to your streetwear.