Streetwear Elements: The Complete Guide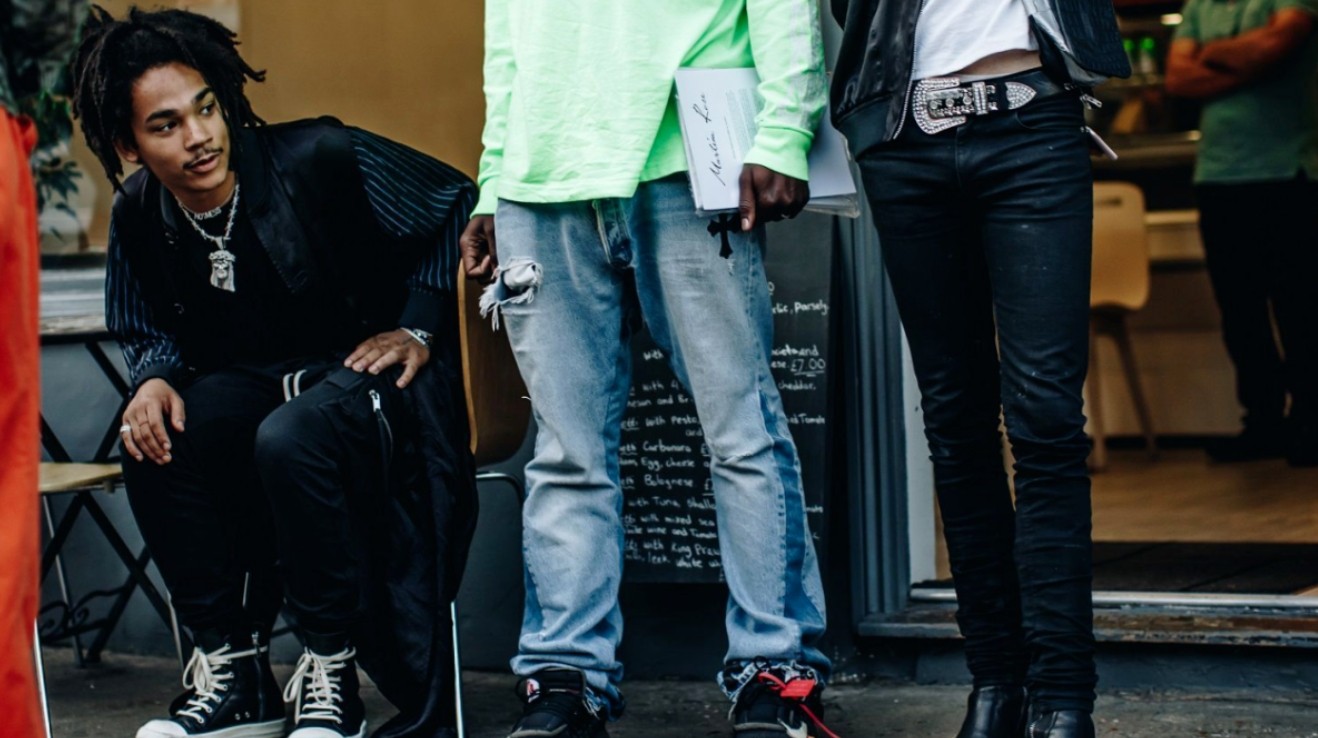 Streetwear has become an increasingly popular fashion trend over the past few years and for good reason. It's comfortable, stylish, and often expresses a sense of youth culture that many can identify with. But what are the key features that makeup streetwear style? In this blog post, we take a look at some of the most important elements of this fashion trend and discuss why it has become so popular. If you want to play around with this particular style, we'll also discuss how to incorporate some of these traits into your own wardrobe. So if you want to know what makes streetwear so unique, read on!
Different Styles of Streetwear
Streetwear
is a style of casual clothing that originated in the United States in the 1970s. It is often associated with hip-hop culture, skateboarding, and alternative fashion.
Streetwear comes in many different styles, but some common elements include oversized tees, hoodies, and sneakers. Streetwear can be formal or casual, depending on the style.
One street style trend that has become popular in recent years is "athleisure". This style combines sporty and stylish elements for a look that is as comfortable as it is stylish. Athleisure items include jogging pants, hoodies, and sneakers.
Another popular street style is "grunge". This look includes ripped jeans, a flannel shirt, and Doc Martens boots. Grunge fashion became popular in the rock music scene in the early 1990s.
If you're interested in trying street style, there are many ways to do it. You can start by picking out some basics, like jogging pants or a hoodie. From there, you can experiment with different styles and looks to find what works best for you.
Impact on Men's Streetwear
Men's streetwear draws influences from a variety of sources, which contributes to its diverse and ever-evolving nature. Some major effects include:
Skateboarding: Skateboarding culture has played a major role in shaping men's streetwear. Baggy trousers, oversized T-shirts, and skate shoes became the signature elements of the style.
Hip-hop: The hip-hop music scene has had a profound impact on streetwear, with artists like Run-DMC and NWA popularizing baggy jeans, sneakers, and activewear brands like Adidas and Nike.
Youth Culture: Men's streetwear reflects the rebellious spirit and nonconformity associated with youth culture. It provides avenues for self-expression and creates a unique personal style.
Key Elements of Men's Street Fashion Apparel
Comfortable and Functional Clothing
At its core, men's streetwear is clothing that emphasizes comfort and function. Fashionable streetwear lovers prioritize loose fits and materials that allow for movement. T-shirts and hoodies are staples of the style, often featuring bold graphics, slogans, or logos representing various subcultures or streetwear brands. These versatile garments can be paired with a range of bottoms for a smart casual look.
Denim and cargo pants are popular choices in men's streetwear for their durability and utilitarian aesthetic. They have a rugged urban appeal that complements the overall look. Additionally, lovers of street fashion apparel often opt for sneakers or high-tops because their practicality and comfort make them ideal for everyday wear.
Accessories play a vital role in completing streetwear. Hats, beanies, and backpacks are often considered key accessories that add a touch of personal style and function to an outfit. Not only do they serve as a fashion statement, but they also provide practicality, allowing individuals to carry their essentials on the go.
Influence of Urban Culture and Subculture
Men's trendy streetwear draws inspiration from various urban cultures and subcultures, bringing their unique aesthetics into style. Skateboarding and hip-hop culture have had major influences, and streetwear brands often collaborate with big names in those fields. The rebellious spirit and bold fashion choices of these subcultures have shaped the streetwear landscape.
Punk and rock styles have also made their mark on men's streetwear. From distressed denim to band tees and plaid shirts, these subcultures bring an edgy and nonconformist attitude to streetwear. Elements like leather jackets, ripped jeans, and combat boots are often incorporated for a rebellious and offbeat look.
Sports and athleisure have also had a major impact on men's fashion. The fusion of sportswear and street style has led to a trend known as "sportswear" or "athletic streetwear." Sweatpants, jogging pants, and blazers have become popular options, reflecting the emergence of a more casual and sporty aesthetic in streetwear.
Unique Patterns, Prints, and Graphics
One of the distinguishing features of men's fashion streetwear is the use of unique patterns, prints, and graphics. Streetwear brands often employ a logo-centric design that prominently incorporates their brand logo onto garments. More than just a form of branding, it creates a sense of exclusivity and loyalty among streetwear lovers.
Camouflage and military-inspired patterns are also incorporated into men's streetwear. These prints add a rugged element and urban appeal to garments. Bold typography and artwork are common in streetwear graphics, utilizing bold visuals and statement phrases to grab attention and convey a sense of personality.
Streetwear is one of the most versatile styles. You can keep a low profile, or you can be loud and proud. But as versatile as it is, there are a few ideas that tie every streetwear piece together that you can keep in mind as you craft your look.
Anyone who knows the origins of the style knows that streetwear got its start when a surfer named Shawn Stussy started writing his name on T-shirts. From its roots, the T-shirt remains the streetwear go-to. Be it long or short sleeves, patterned or plain; it always screams "streetwear".
Hoodies are so important in streetwear that you can almost relegate them to "tops." It's almost impossible to do streetwear without them. Wear it plain, layered over a denim jacket, or bold graphic T-shirt. Or wear it as part of your best active loungewear ensemble.
When it comes to urban fashion, layering is everything, and your jacket is the most important layer. It's what people are going to see, so if there's one part of your outfit that needs to stick, it's this part. As we said, a denim jacket always looks cool as a top layer over a hoodie, but you have plenty of other options - bombers, leather jackets, and puff jackets.
Jeans
Denim is the king of streetwear. When in doubt, wear jeans. You can do it lose or skinny, biker or cargo, distressed or graphic. They get whatever they want; they look excited; they can do no wrong.
Sweatpants
The only pants option that's more streetwear than jeans is sweatpants. They capture everything in style. They're comfortable to wear and you can create your own style with patterns and colors that are sure to catch the eye. You can rock them as a tracksuit look, or layer them under a bomber jacket for a killer look that never goes out of style.
Styling Tips For Men's Trendy Streetwear
While men's streetwear allows for individual expression and experimentation, there are some key styling tips to keep in mind:
Balance Streetwear with Minimalism: To avoid an overly busy look, balance streetwear with minimalist items. For example, pair a graphic tee with crisp jeans and simple sneakers.
Layer and Mix Different Pieces: Try layering different streetwear pieces to create depth and visual interest. Combine an oversized hoodie with a bomber jacket, or layer a long tee over a plaid shirt.
Incorporate Vintage Elements: Add a touch of nostalgia to your streetwear by incorporating vintage or retro pieces. Pair a vintage band tee with modern jogging pants, or add retro-inspired accessories like a kickback hat.
Experiment with Proportion and Silhouette: Streetwear allows for playing with proportion and silhouette. Try an oversized hoodie with slim-fit pants, or oversized pants with a fitted jacket for a unique, edgy look.
Well-Accessories: Accessories play a vital role in any streetwear look. Choose statement accessories such as hats, chains, or watches to add a personal touch and elevate your outfit.
In conclusion, men's streetwear is a dynamic and influential fashion style that has its roots in urban culture and is gaining worldwide popularity. Rooted in skateboarding, hip-hop, and youth culture, streetwear represents a fusion of comfort, individuality, and self-expression.
Key elements of men's streetwear include sneakers, graphic tees, hoodies and sweatshirts, denim and cargo pants, accessories, layering, color palettes, and attention to detail. These elements come together to create a unique and recognizable streetwear aesthetic.
Custom Men's Fashion Streetwear from Lodyway
We pay attention to the growth of your clothing brand and make your brand more popular with users. Lodyway's one-stop customization service perfectly meets your clothing brand customization needs!
We have a first-class design team and controllable quality, we can launch new designs every month, from clothing fabrics to styles, and we have excellent supply chain solutions,
contact us
now, start with a sample order, and get to know us Perfect service.